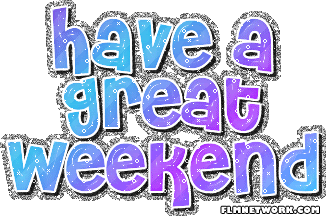 Whoot Whoot!!! It's Friday!!!
Do you have any special plans for the weekend? I plan on getting lots of rest so I can get rid of the allergy/cold I have. I am feeling much better, just have this really nagging cough. I am sure I am annoying everyone at work. Sorry guys!!!
I am hoping to maybe get those curtains made, but if something more fun comes knocking they just might go to the wayside. Yeah, I'm that easy. :)
Here are a few shopping websites that I am a huge fan of....you may or may not have heard of them. The first one is
www.6pm.com
. You can get top name brand shoes for a fraction of the regular price.
Zulily
is the second one. You can get some really good prices on all sorts of items (i.e. home, clothing, etc.). And last but not least is
Etsy
. This is an amazing forum where a lot of people sell their goods. I apologize now if you become addicted. :) Really, it's that good.
Hope you have a wonderful weekend!
Debbie