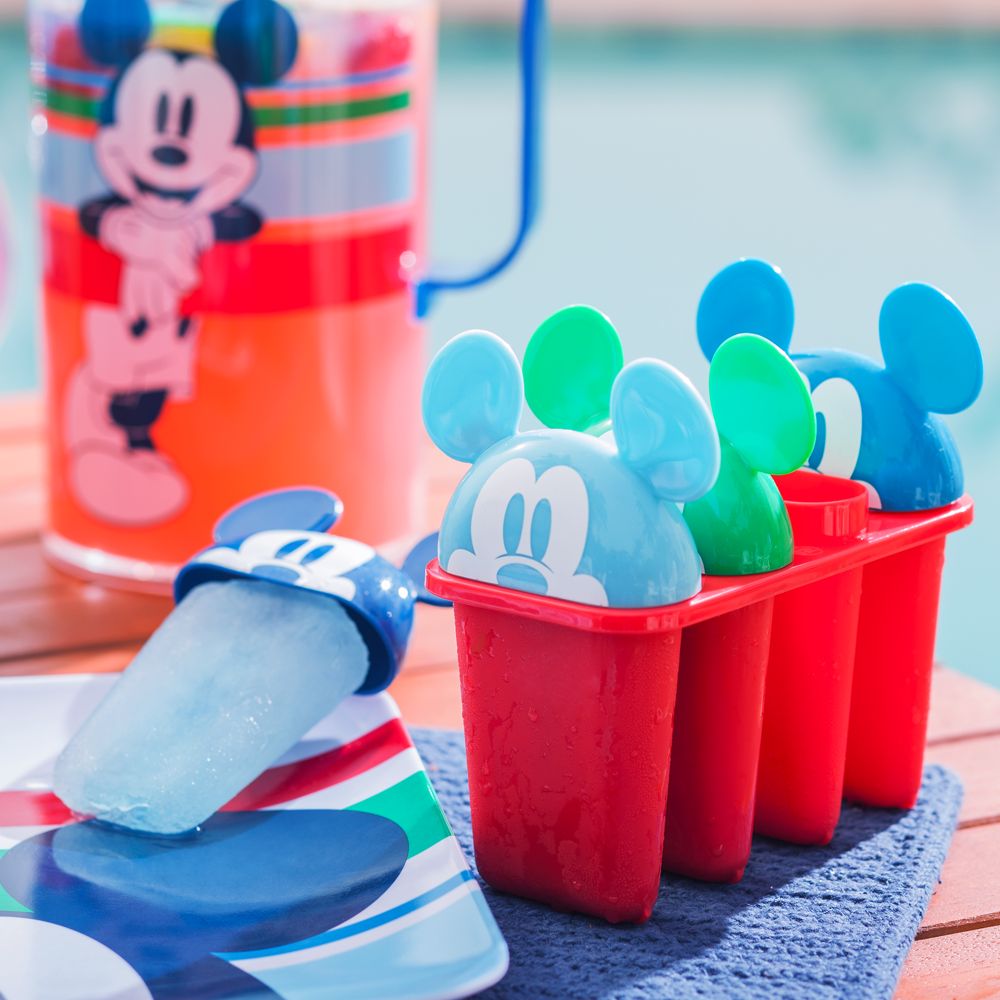 There are many things we do to prepare for our first swim but the most important for the grandkids are the
Mickey Mouse Popsicle
molds. They love eating them in the pool. They will choose them over fancy Popsicles you buy at the store. Must be the Mickey charm, right? ;) Of course!
Sweet P looks so little here....you can see Ms. A eating her
Mickey Popsicle
in the background.
Mr. W uses his
Mickey Popsicle
holder as a toy. It looks like he is saying "ungar" (like a sword?).
I am so excited to see him play in the pool now that he is older. There is no doubt in my mind that he will be wanting to jump into the deep end with his sisters. We will all be on point the entire time and exhausted when it's over! I am sure all we will hear is Bradley. He loves his uncle Bradley.
A funny note for us....Sweet P calls her paw paw "poppy". We think she got it from Dora the Explorer. Now Mr. W calls paw paw "poppy". It is the cutest thing.
We will be stocking up the fridge with their Capri Suns and bottled water. The hubs and I love watching them help themselves. They think they are the bomb because they can get their own stuff as they want it....until mom says something!
We will have plenty of bottled water....
some of these for Mr. W.....
a couple of these...
a big bag of these.....
and of course these soft sugar cookies!!!
and last but not least lots of fun Disney songs on
Pandora
. I'm sure we'll hear this one a couple of times!!! :)