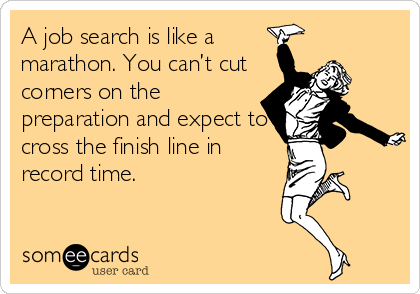 I shared with you in this
post
that the company I work for has filed Chapter 11. I'm sad to say our time here is scheduled to come to an end in July.
I have been using various job search engines to search for jobs related to my field of expertise and came across this job listing and wanted to share it with you. I am an Executive Assistant to a President/CEO. My main responsibilities are on the business side, however, I do take care of personal tasks/requests on a regular basis but nothing like this.
Read this listing and let me know what you think. I could not resist highlighting the things that really stood out for me that could be challenging for the most qualified EA.
Personal/Executive Assistant to CEO
Houston, TX
Reporting to the CEO, the Personal/Executive Assistant is the primary point of contact for internal/external customers and stakeholders. While he/she acts as a liaison for the CEO, their
primary responsibilities revolve around ensuring family/work balance for the CEO while ensuring the family's needs are identified and handled.
On the business side, this person may be asked to oversee special projects

. He/she must be able to work under pressure

while handling a variety of personal/business tasks

-­-­while maintaining confidentiality and a high level of discretion at all times.
• Proactively seeks solutions while

attending to needs of the CEO and her family

:
•

Manages CEO and family calendars;; minimizes/prioritizes scheduling conflicts


• Handles travel arrangements for CEO and family members
•

Participates in family meal planning/preparation, as needed


• Handles correspondence, expense reporting,

shopping, banking

, etc.
•

Takes care of other personal errands as requested


•

Willingly mirrors personal schedule to match CEO's


• Conducts research, analyzes data and prepares correspondence, reports and presentations
• While being friendly and approachable, maintains a proper distance between him/herself and other employees in order to maintain discretion/confidentiality
• Assists other staff and executives, as instructed.


Job Requirements:
• Has a sense of self;; works comfortably apart from others; understands requirement to be separate from the rest of the workforce to maintain CEO's family discreteness
• Possesses strong organizational skills; able to prioritize tasks
• Handles confidential information appropriately; uses tact and diplomacy
• Demonstrates excellent attention to detail and a customer-­service mindset
• Possesses proactive problem-­solving skills; suggests solutions
• Is committed to excellent performance; meets deadlines
• Handles pressure and works well in a fast­ paced environment
• Is familiar with travel scheduling and logistics
• Bachelor's degree (preferred) or high school diploma with commensurate work experience
• Computer proficiency


Salary:
$20.00 - $23.00/hour DOE
As a mom, I know how hard it can be to keep everyone happy. It's impossible, right? I can't imagine trying to balance my own personal life, my own work life, and my boss's personal and business schedule. That sounds like a disaster waiting to happen. I can't help but feel that the person that takes on this job is screwed before they even get started. All for $23.00 (tops) an hour.

I'd love to hear your comments on what you think about this job description. Is it doable?

Hope you have a wonderful and very relaxing weekend!!!

Take care and God bless you all,


Debbie