I shared with you
here
the ideas I have put together to change the look of my office. It currently looks like
this
, or something similar. I've since removed most all of the clutter and have put away my sewing machine since I have not been sewing.
My goal is to remove the French doors (I am waiting for the Hubs to get on board/sometimes it takes him a while) and have this wall filled in with sheet rock. I want to make this a gallery wall with all of my favorite photos from our trips to Disney World. I will use the black frames I currently have Disney prints in to display them.
I am seriously considering going with
Lazy Gray
by Sherwin Williams. I will pick up a
Color to Go Sample
today to see how I like the color.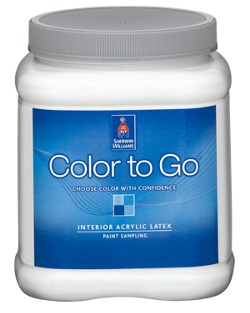 For now, I am going to paint these doors and the trim around the doors the same color as the walls. I want to get a "feel" for how it will look once the doors are gone. This room has eleven doors including the doors on the built ins. That is way too many doors for a room this size.
I am so excited to see the transition in this room take place. I will keep you posted on the other changes/enhancements I want to make to this room.
Hope you are having a great week!
Take care,
Debbie
Follow